About me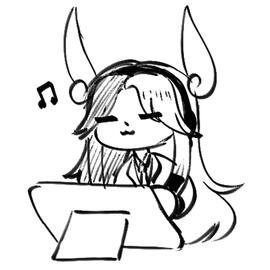 Hey, I'm Eevee, but you can just call me Eve :)
I'm a bored artist who is currently trapped in ndrv3 hell. I use clip studio paint to draw and I have written a fanfic
which you can read on both wattpad and ao3. Please DO NOT repost or use my art, thank you.
---
I have other interests (surprising I know), those being:
---
The Backrooms (Liminal Spaces)
Genshin Impact (Hu Tao/Venti main)
Honkai Impact (HotV main rn, future Senti main)
Minecraft
Terraria
Neko Atsume
Pokemon
ACNH
---
But I'm not nearly as fixated on them as ndrv3 wheez
Feel free to come and talk with meeee I love making new friends! My discord is wevee#1938 if you're interested.